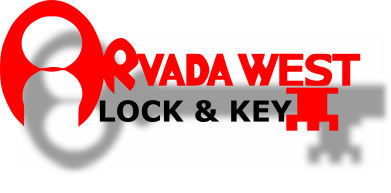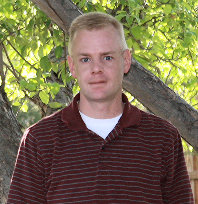 James Starks, Owner
About Arvada West Lock & Key
My name is James Starks. I'm the founder and owner of Arvada West Lock & Key in Arvada, Colorado.
I was raised in Arvada, where I lived from 1977 to 1988. During that time, we lived in a house at 59th & Quail, and I attended Vanderhoof Elementary School. My classmates still remember me for the keys I'd bring in for show–and–tell. I was interested in locks and keys from a very early age. I built a collection of several thousand keys, which I obtained from friends and family. Much of my key collection also came from places such as Ralston Ace Hardware, where I would ask for the contents of their miscut key box. Every chance I got, I would check out books about locks from the Arvada Library. By the time I was in 4th grade, I had taught myself to make duplicate keys using an old file.
In the summer of 1988, my family moved to the small town of Keenesburg, Colorado, where I attended Weld Central Jr/Sr High School. During this time, I continued to teach myself locksmithing. Often, I would draw floor plans of large buildings, just for the fun of designing lock & key systems for them. I installed locks on every door of our house, complete with a complicated master key system. This annoyed my parents, but it allowed me to learn a lot. I became proficient at duplicating keys with a set of small files, a micrometer, and a vise. Eventually, I started doing locksmith work for friends, family, and local businesses such as the bank and grain elevator.
I graduated from high school in 1994, as salutatorian of my class. Then, I attended the University of Colorado in Boulder, where I was majoring in computer science. Eventually, I realized that this was not what I wanted. I really wanted to work as a locksmith.
In April of 1997, I returned to Arvada, where I began working at A–One Locksmith, which was located in the Arvada Plaza shopping center at Ralston & Independence. In this busy store, I gained much more experience. In early 2001, I learned that the shop would be closing, so I began working to establish my own locksmith business.
By June of 2001, I had formed Arvada West Lock & Key. At the time, I was living in an apartment on the west side of Arvada, near 64th & Quail, which is why I chose the name Arvada West. I have since bought a house in the eastern part of Arvada, near 64th & Sheridan. This move gave me easier access to my expanding customer base in the northern suburbs, and to my lock suppliers in Denver.
I run my business independently, which allows me to provide personal service for my customers. I answer the phone, schedule jobs, and perform all the work myself. I do not believe in bombarding my customers with advertising and pushy salesmanship. Most of my new business comes from referrals from existing customers. Many of my customers have been using my services regularly for 20 years or longer.
I carry general liability insurance for my business, and am also a lifetime member of the ClearStar Security Network, which is an international organization of highly qualified physical security professionals engaged in consulting, sales, installation and maintenance of locks, keys, safes, premises security, access controls, alarms, and other security related endeavors. Though I have not paid to become an accredited member of the Better Business Bureau, I have a clean record with no complaints filed, and they have given me an A+ rating.